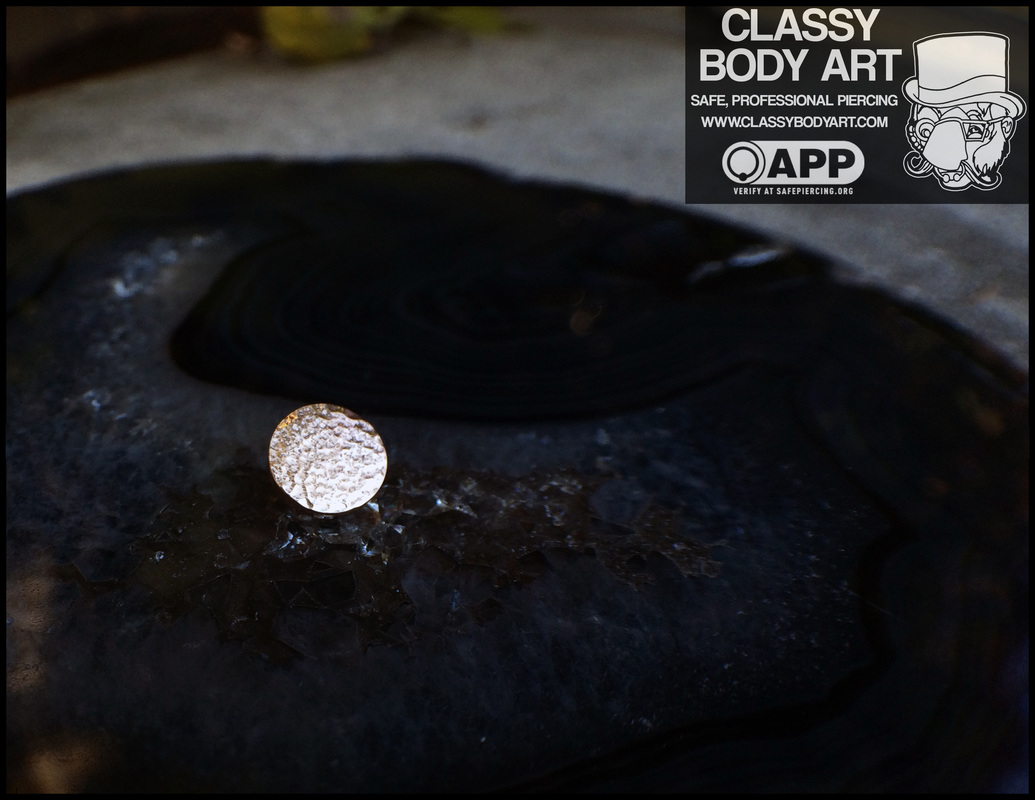 This jaw dropping piece is actually for our piercer Will's philtrum. It s a 6mm Solid Hammered Rose Gold Disc from ou​r friends at Anatometal. The textured front allows for a striking look and is a great contrast against his black facial hair.

​Stop in and see what piece we can order for you or just to see this beautiful piece in person!

Classy Body Art is the premier body piercing studio in Albany, NY. Will VonDoome is the only piercing Member of the Association of Professional Piercers (APP) in the Capital Region of New York.