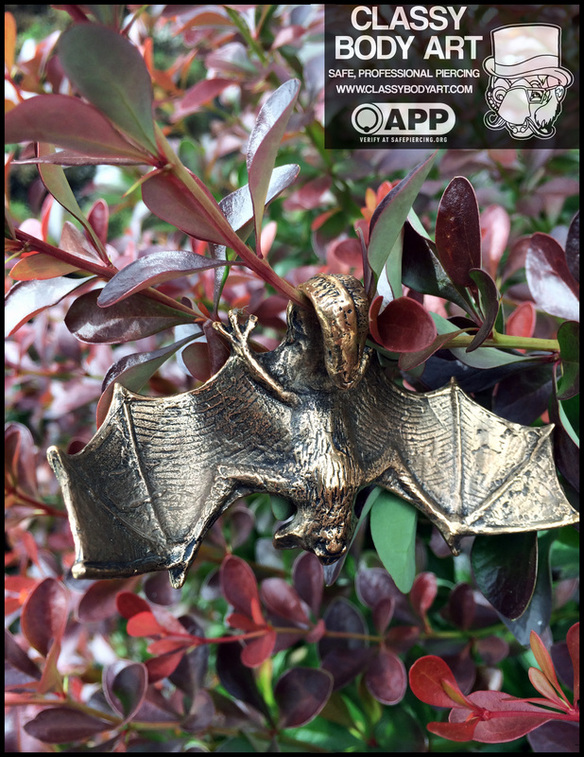 These stunning weights come from our good friend Cyrus and his company Blessings to You. This style of jewelry is meant to hang in a stretched ear lobe. These pieces weigh 54 grams each and provide a nice feeling without feeling too heavy.These are cast and high polished bronze. Although they are available in a plethora of colors like black.

According to Cyrus "The bat is considered an auspicious symbol and a magical tool for wealth. Fukurokuju (one of the 7 lucky gods) is said to have been accompanied by a bat in his travels. In feng shui two bats equal double the luck so be sure to wear them on occasion!"

Classy Body Art is the premier body piercing studio in Albany, NY. Will VonDoome is the only piercing Member of the Association of Professional Piercers (APP) in the Capital Region of New York.